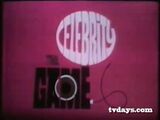 Taped
1968 for CBS
Run time
30 Minutes
Host
Bert Parks
The Celebrity Game (1968) was an unsold game show pilot.
Two contestants predicted how nine celebrities answered yes or no questions. Each contestant picked a star and predicted whether the chosen star answered yes or no. After that, the panel revealed their answers and gave hilarious explanations of their answers. Each correct prediction scored $25 on the first question and $50 on the second question. The player with the most cash played a bonus round in which the winner of the game must correctly predict 5 out of 6 answers to win a new car. Each correct prediction earned the cash won in the front game.
Ad blocker interference detected!
Wikia is a free-to-use site that makes money from advertising. We have a modified experience for viewers using ad blockers

Wikia is not accessible if you've made further modifications. Remove the custom ad blocker rule(s) and the page will load as expected.